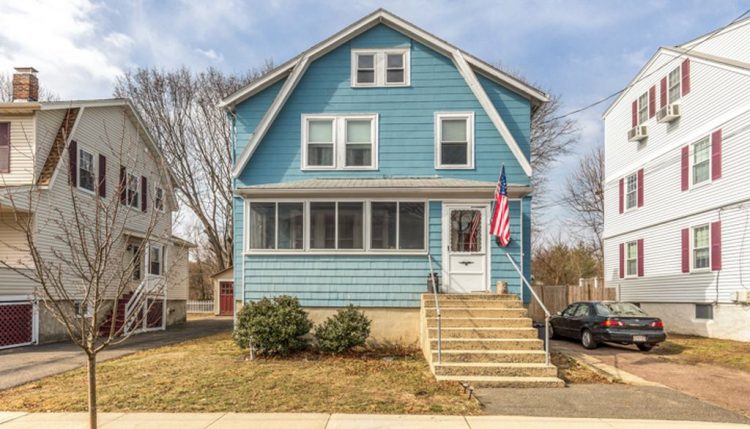 Could you live with a train running through your backyard?
There's a house for sale right now in Melrose — a pretty charming, family-friendly inner suburb of Boston with very good schools, restaurants, and parks — that would appear to be a steal.
Redfin pegs 114 Derby Rd. as a "hot home," meaning it's very likely to sell in the next 10 days. And that's largely because of its price: $364,900! You just can't find a house in Melrose for that price anymore, and certainly not a cute Dutch Colonial like this one: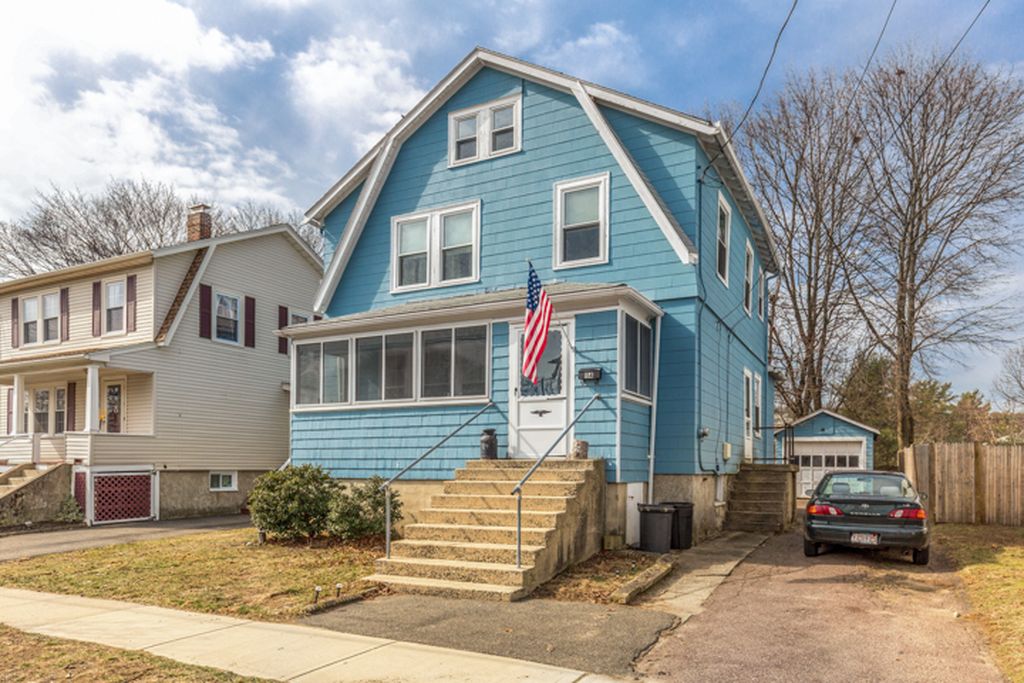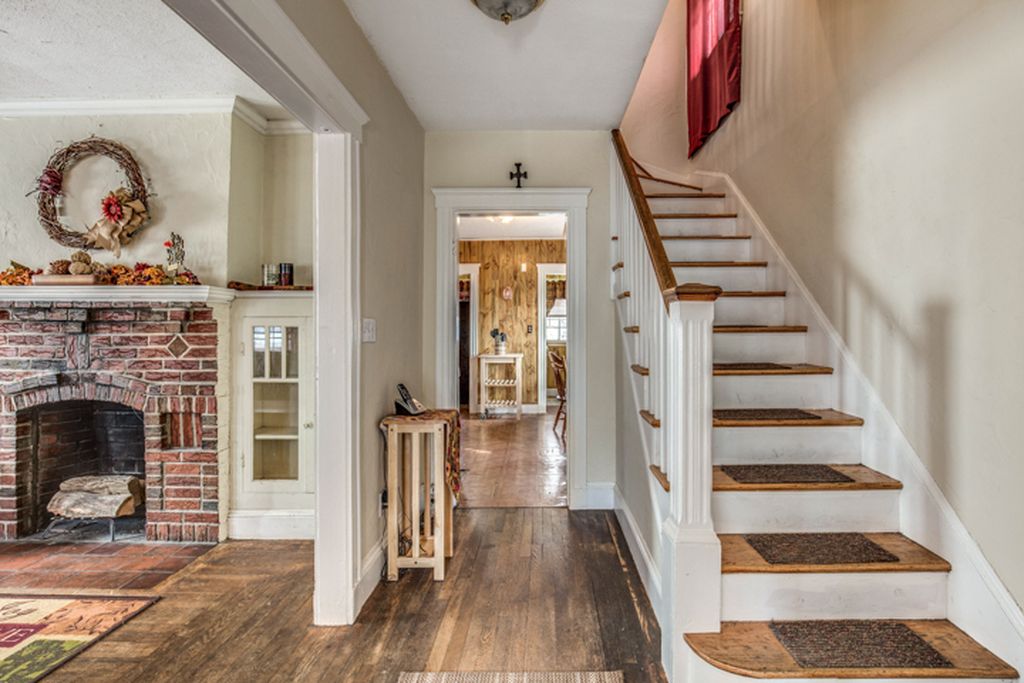 Cute, right? It's got the trademark circular flow of a 1920s house that I love. And check out the fireplaced living room: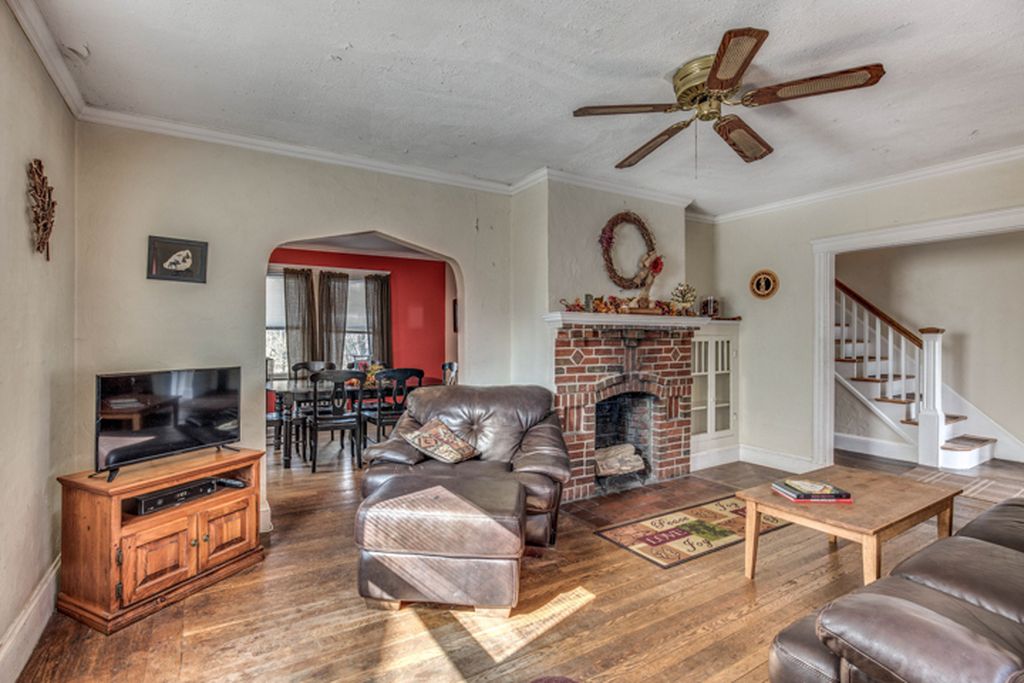 By all accounts, that's a bargain, especially if you look at comparable sales in the area. Redfin estimates the home's value at $411,000; Zillow's Zestimate comes in at $408,000.
Now, the listing agent might be aiming for a bidding war… but I think the real culprit here is the fact that the Zillow and Redfin algorithms don't understand two things:
1. The kitchen has kind of a wonky layout and, more crucially, appears to be covered wall-to-wall in faux-wood paneling!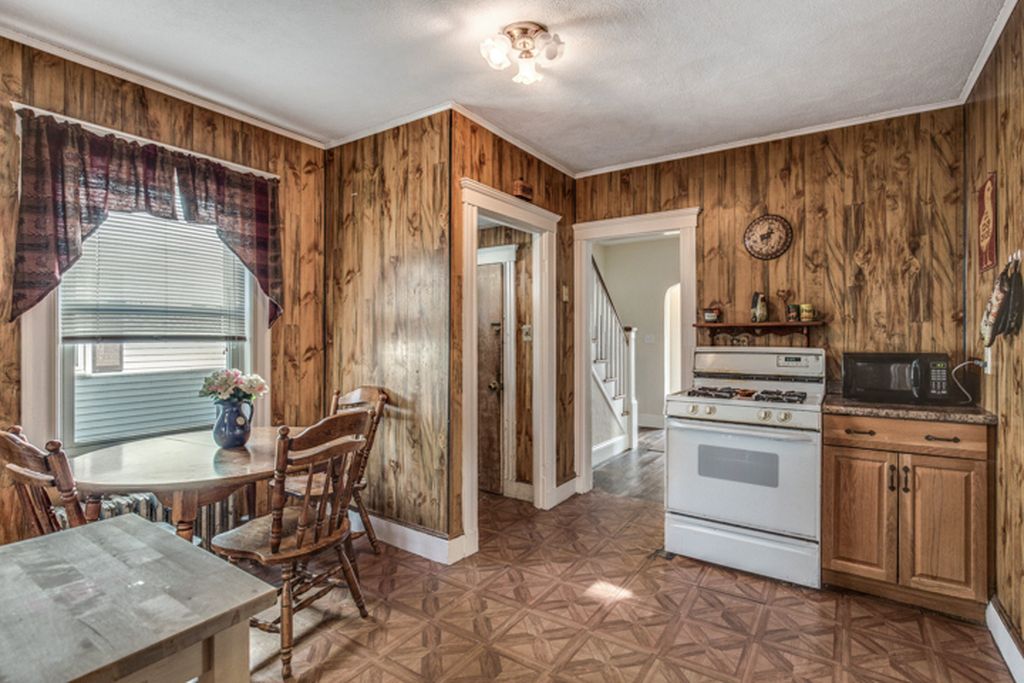 The sink and most of the cabinets seem to be in a strange pseudo-pantry, while the fridge is in another pantry-type enclosure – all lined with wood paneling: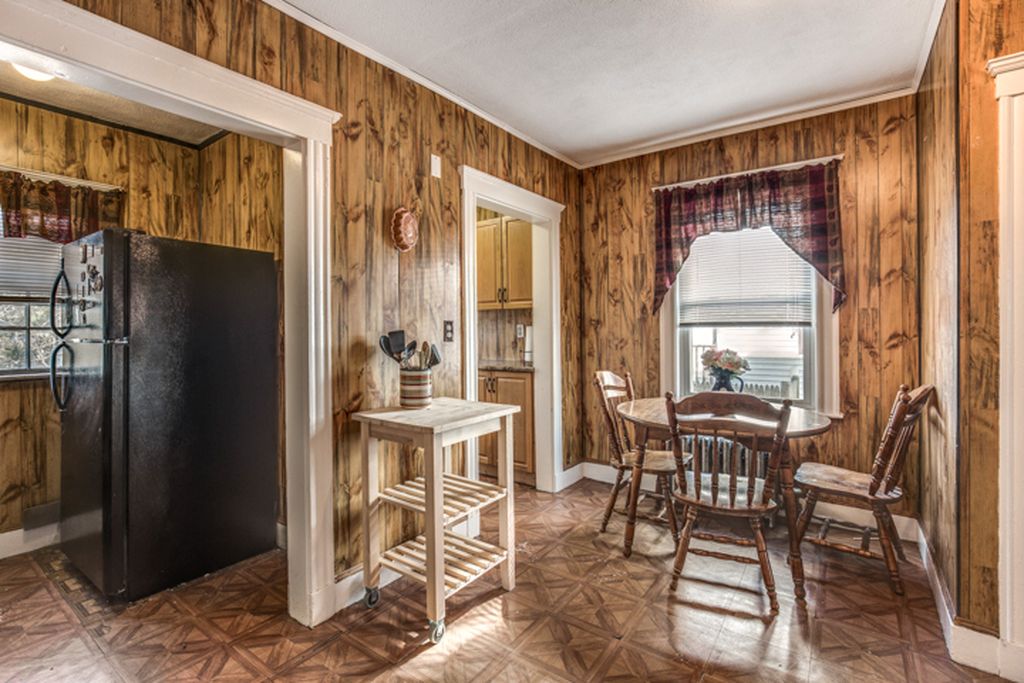 2. If that's not enough, the house directly abuts the commuter rail tracks. When they say "steps" to the train, they mean you could take like 24 steps out the back door, and jump on that thing like a hobo right from your backyard:
That's the problem with Zestimates — they work pretty well if a house is average for the area and doesn't have any weird quirks, but there's no way they can account for stuff like this.
Still, there's a lot of space to work with in that kitchen — a $30,000 kitchen remodel that opened up one of those pantries and incorporated IKEA cabinets and not-too-fancy finishes would turn this house into a gem.
A kitchen remodel wouldn't change its location mere feet from an active railroad line, though.
However, consider this: I used to live on Commonwealth Ave. in Brighton, about 100 feet from a Green Line stop. The old, squealing trolley cars woke me up with their holy racket at 5:30 a.m. or so each morning… for about two weeks after I moved in.
After that? It was just white noise. In fact, when we first moved out of that apartment, I had trouble sleeping without a train rumbling and grinding outside my window.
I'm not telling you how to live your life, but for less than $400,000 and a pair of earplugs, that could be a nice, affordable little home in an enviable town.
What do you think: Could you handle living with train tracks in your backyard?