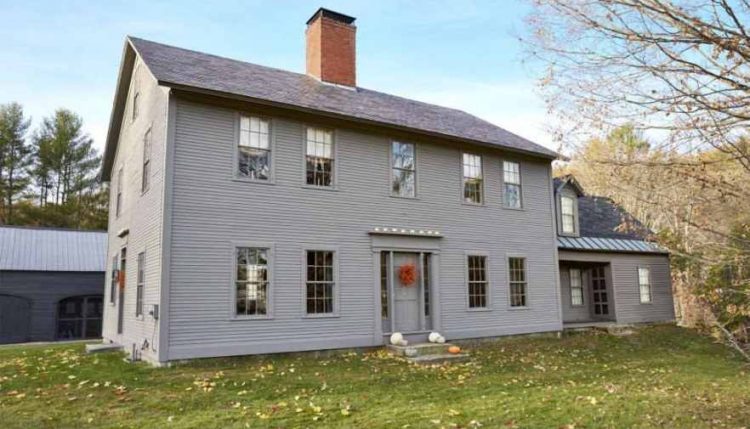 Wish Listing: An enchanting 1825 farmhouse in N.H.
Whoa. Check out this gem in the New Hampshire woods, a bit north of Keene: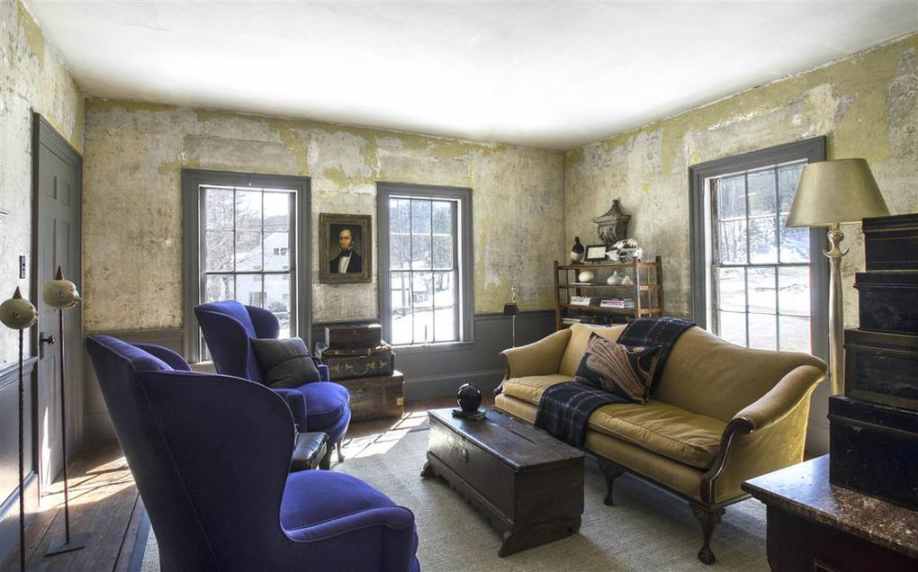 "Center chimney Colonial set in a country meadow, surrounded by woods and with frontage on the Cold River including a waterfall and two swimming holes, on a total of 6.25 acres." Also, wavy leaded glass windows, nine-foot ceilings, and beautiful six-panel wood doors.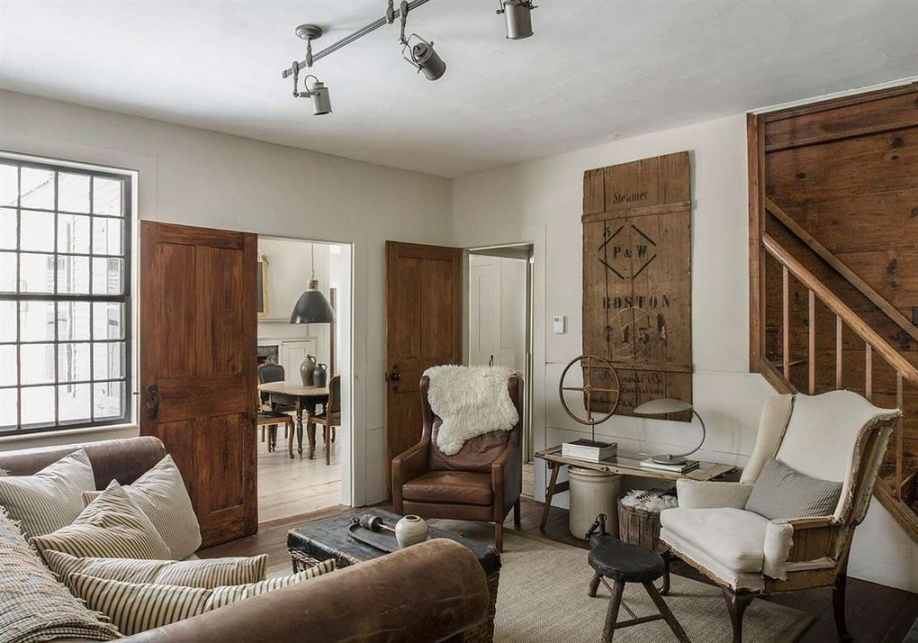 Now that I work from home and our location is less tethered to the economic engine of the city, I sometimes daydream about escaping the near-constant gridlock of Boston — its only real downside, in my opinion, besides the high price of homes here — and retreating to a peaceful old home in small-town New England or New York. There, we could presumably go grocery shopping without risking a rage-induced stroke.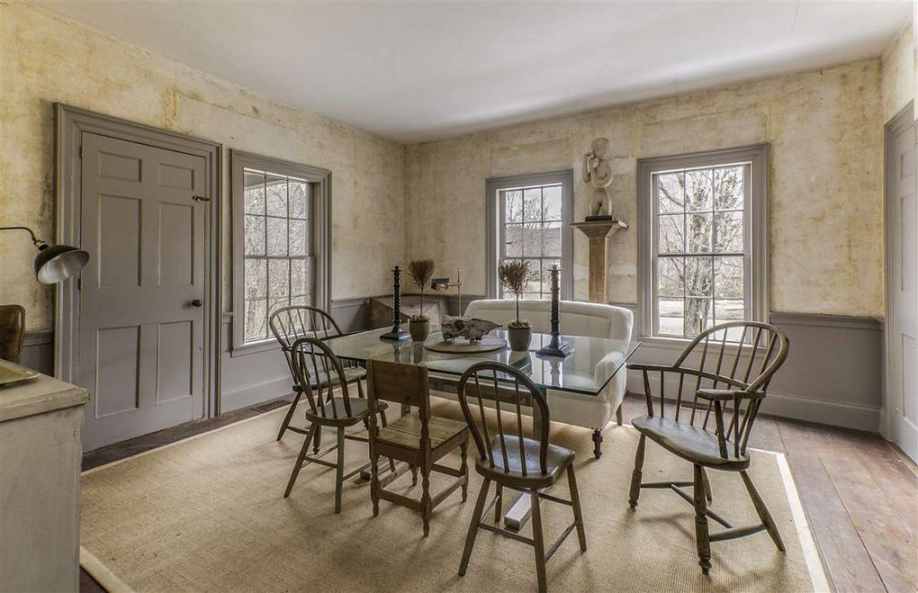 In the evening, we could retire by the fire — in the living room, or even in our 1825 bedroom — and write our memoirs, or play board games with the kid, or some other wholesome activity.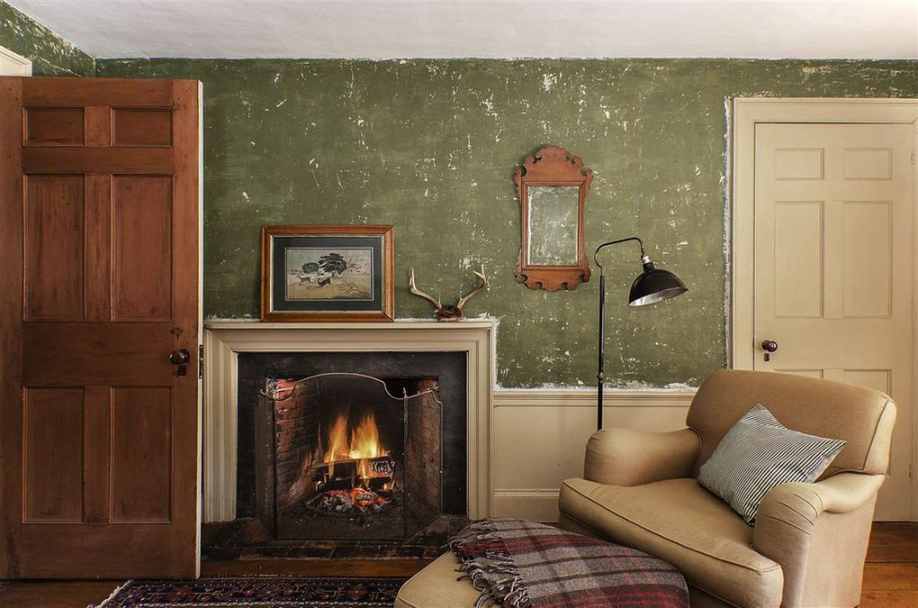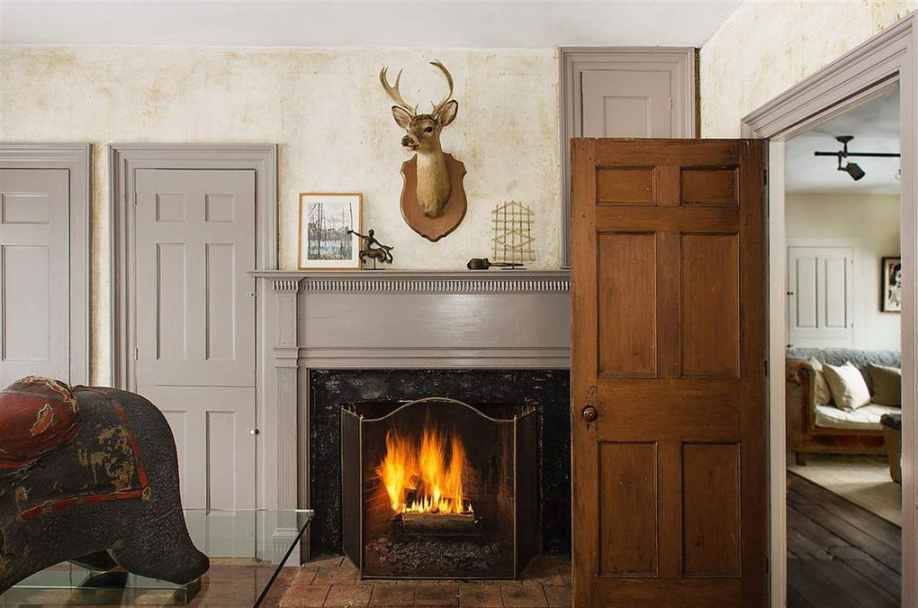 Throw in my concerns about climate change – and our precarious position just 14 feet above sea level in Quincy – and I also like the idea of cashing in on our newfound home equity and buying somewhere on higher ground.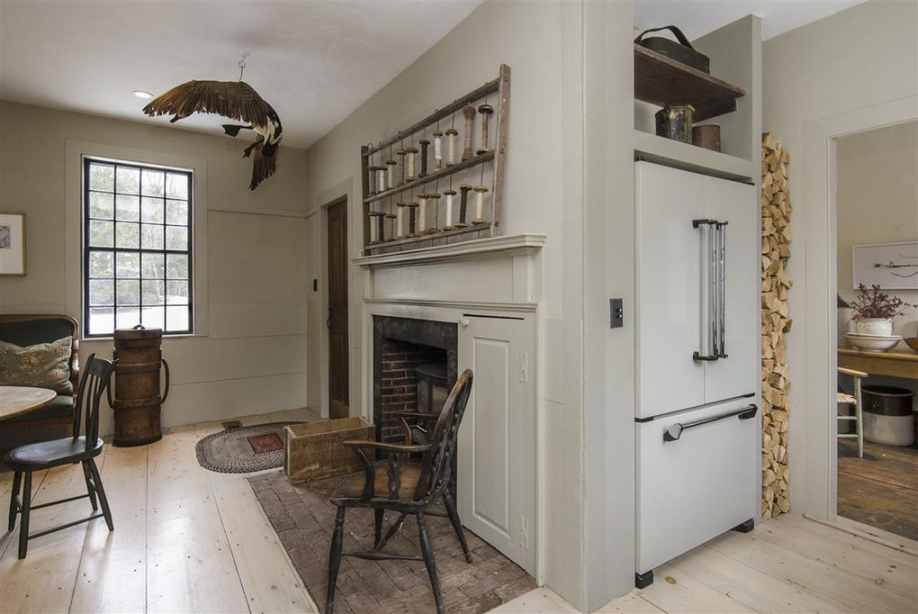 (Yes, that's a fireplace in the kitchen, along with wide pine floors.)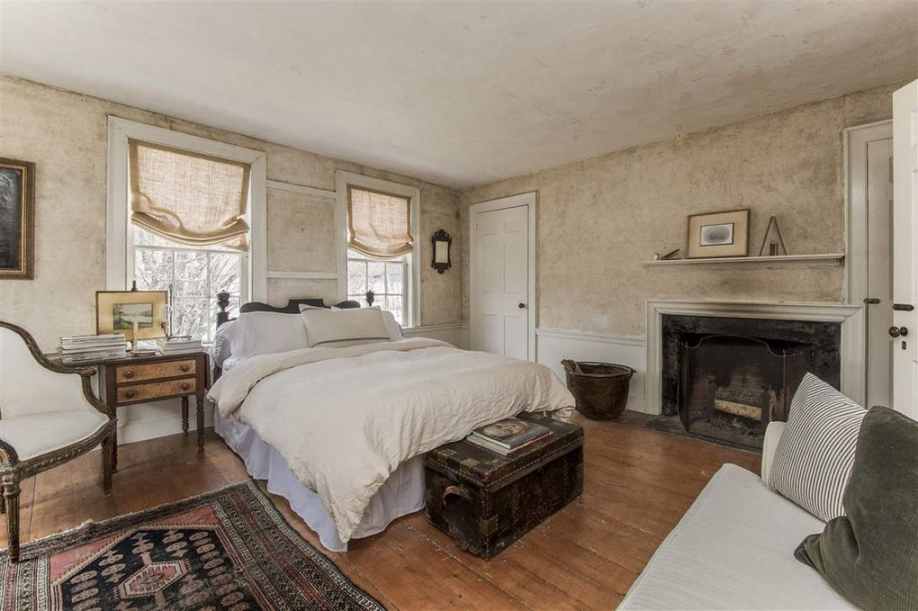 Well, not only is this house well out of the flood plain — at more than 800 feet above sea level — it also has a glistening freshwater river flowing right through the property, with waterfalls and swimming holes. That is both Norman Rockwell-caliber idyllic and extremely useful from an urban escapist point of view (I mean, on a scorched Earth, a supply of fresh water would come in pretty handy).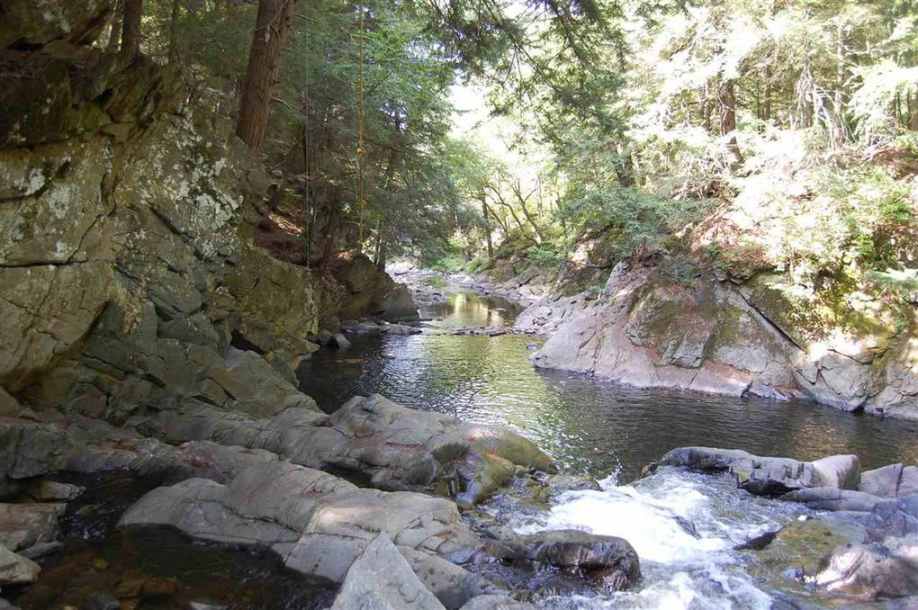 Look at that! I mean, are you kidding me? What a refreshing spot.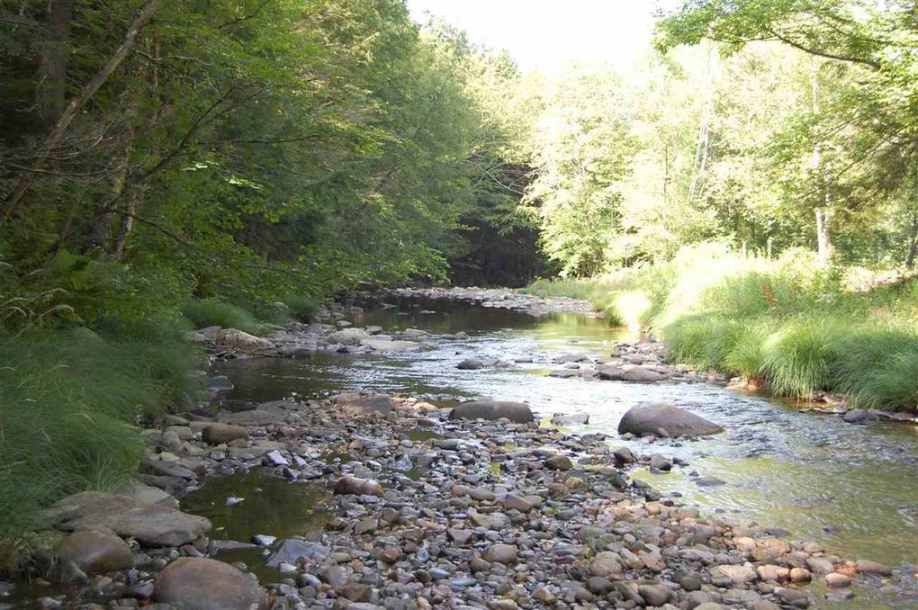 Oh, and also, there's a separate two-bedroom apartment for guests, and a barn with a relaxing three-season room.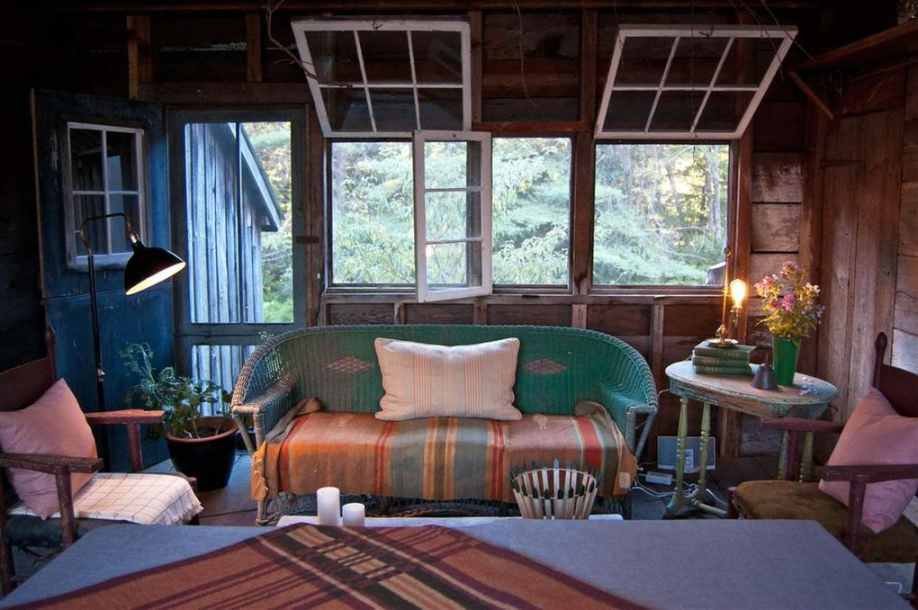 Key stats
Price: $390,000
Beds: 3 bedrooms (plus a two-bedroom apartment)
Baths: 1 full, 1 half
Size: 2,216 sq. ft.
Lot: 6.25 acre
Year built: 1825
Plus: Knee-knocking New England charm, large lot with waterfall and swimming hole.
Minus: Two hours from Boston, and half an hour north of Keene, N.H. — which, though an adorable little college town, is itself at least half an hour from anywhere else. I'm not sure if I'm ready to raise my kid as a bear in the woods.
Address: 26 Beryl Mountain Road, South Acworth, N.H.
WalkScore: 9 (Car Dependent)
Listing agent: Robin Sanctuary, Galloway Real Estate
Verdict: As dreamy as this place is, I can't imagine completely relocating to such a remote spot just yet, with our kid just starting school. It would make a perfect second home – a quiet retreat in summer, fall, and winter — but it's (rightfully) priced more like a first home. Perhaps we would have to buy it with someone else to share the use (and upkeep)… any takers? 🙂