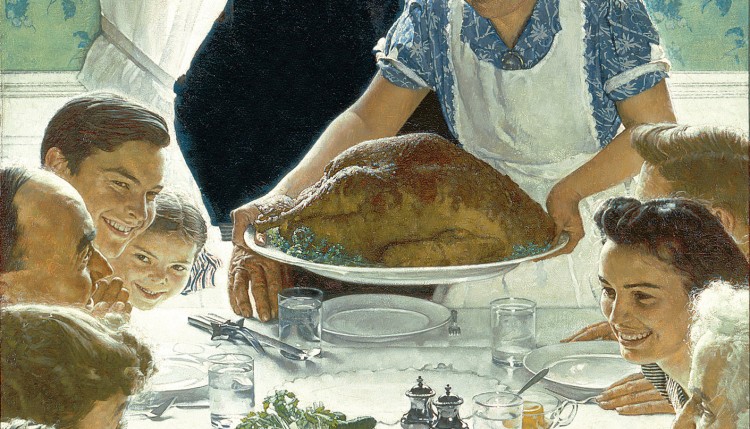 Wish Listing: Stockbridge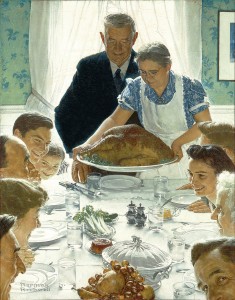 Thanksgiving is a uniquely American holiday, and maybe no artist is so distinctly associated with American life as Norman Rockwell. Put them together and you get
"Freedom From Want," Rockwell's classic portrait of a 1940s American family gathered for Thanksgiving dinner.
Rockwell was living in Arlington, Vt., when he painted this portrait in 1942 — one in a series called "The Four Freedoms" based on the themes of President Franklin D. Roosevelt's 1941 inauguration speech — but he later moved to Stockbridge, Mass., where he continued to draw inspiration from the quaint small-town life around him.
Both quintessential New England towns grew even more picture-perfect in Rockwell's artwork for the Saturday Evening Post, and that brings us to today's Wish Listing: an 1856 Colonial on Main Street in Stockbridge.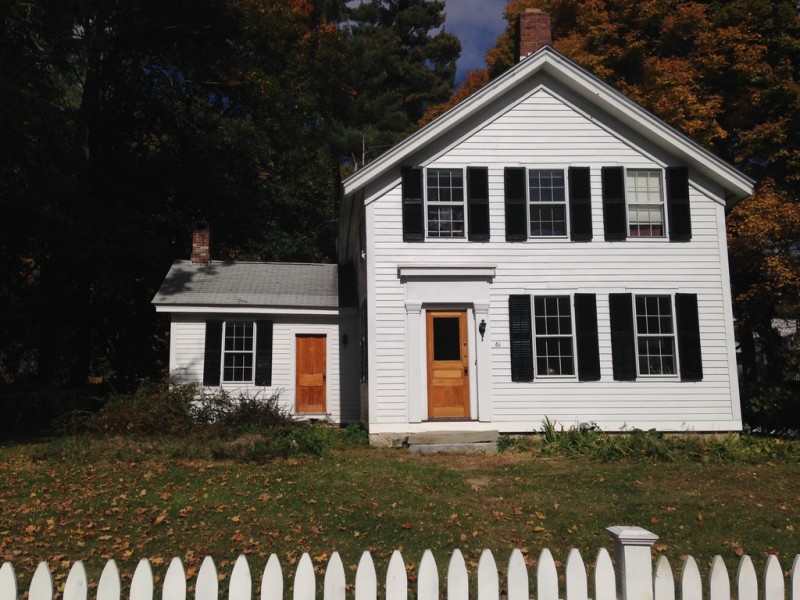 At $289,000, this charming four-bedroom house is a pretty cheap piece of the American Dream, white picket fence and all. The antique dining room looks like it could host a family gathering straight out of a Rockwell painting (bonus points for the piano!):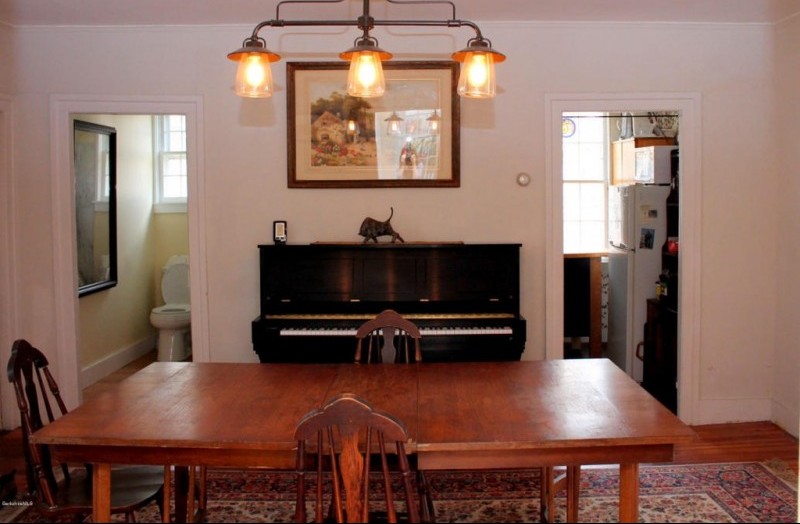 A sunny, first-floor guest room has the built-in book shelves and old wide pine floors that make me swoon: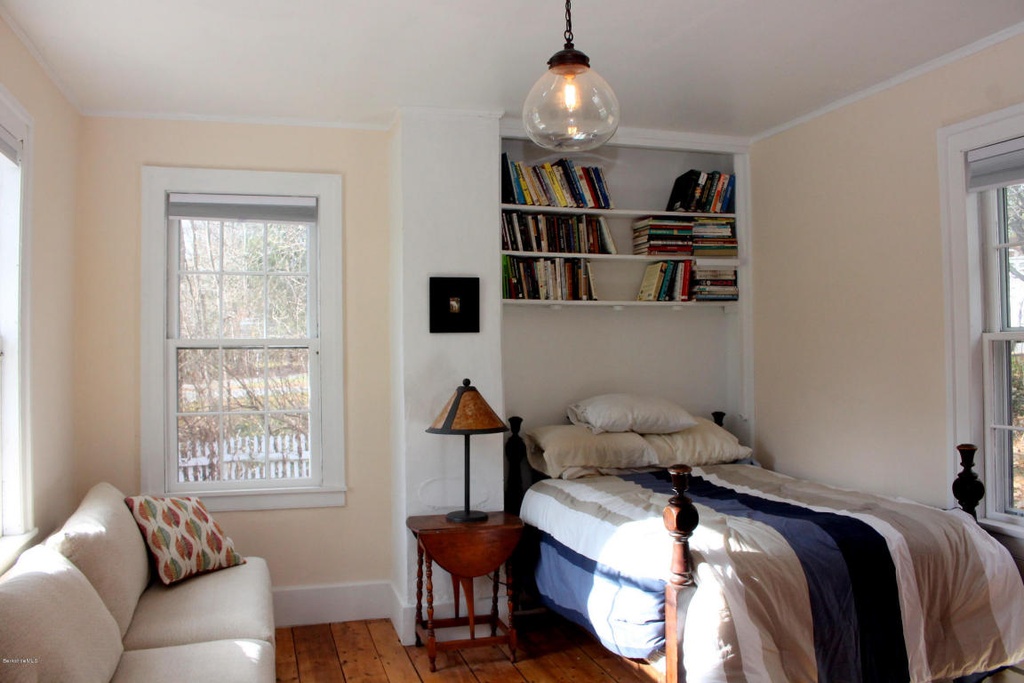 An upstairs bedroom has a similar warm, airy feel — and what looks to be a stowaway ironing board: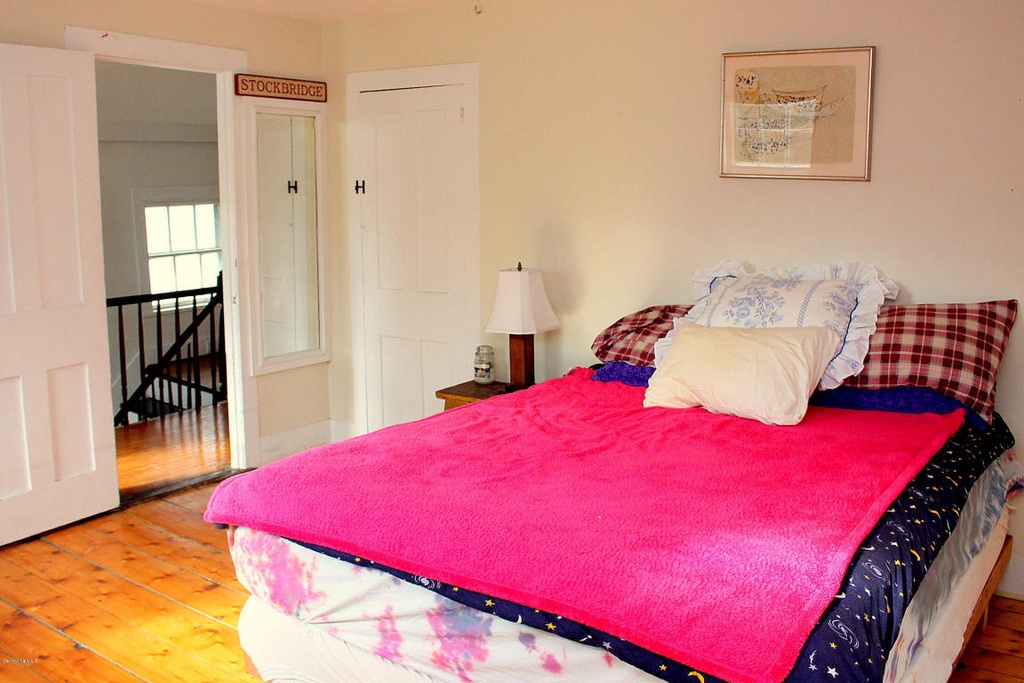 The kitchen, however, appears a bit cramped, convoluted, and old-fashioned — and not in a particularly charming way. The first-floor half bathroom also looks like a tight fit, with a stacked washer dryer towering over the toilet.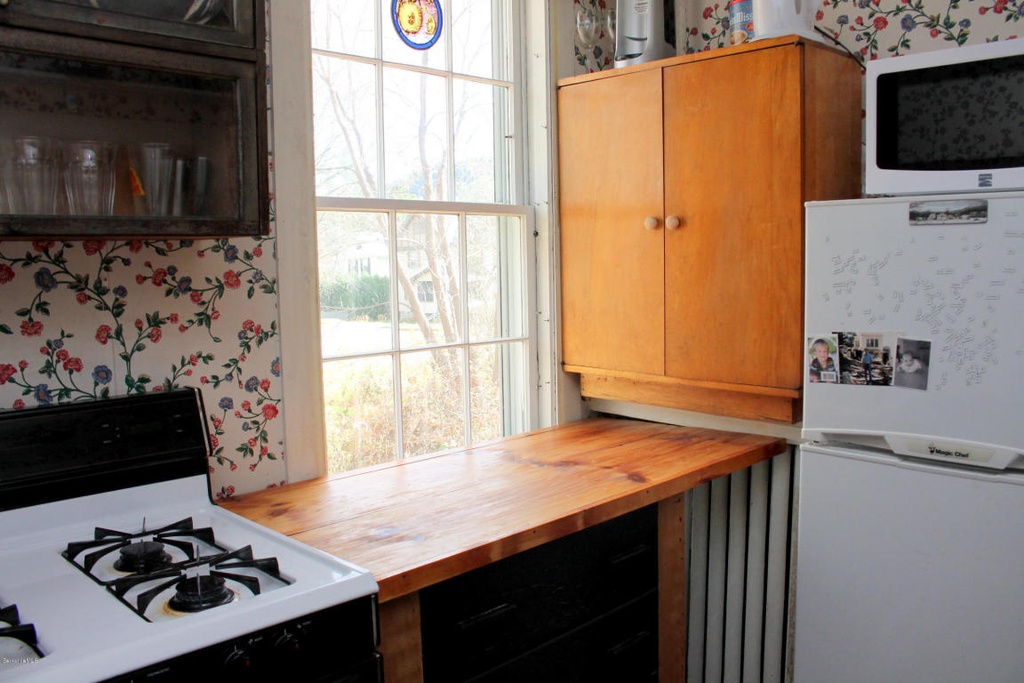 Still, for a four-bedroom home on an immortalized Main Street in one of the Berkshires' nicest towns, this looks to be a steal: Grander homes nearby are priced above $700,000.
If you just want a small slice of picturesque Americana, and not a heaping helping, this little home could make an adorable residence or vacation escape in the Berkshires.
Key stats
Price: $289,000
Beds: 4 bedrooms
Baths: 1 full, 1 half
Size: 1,537 sq. ft.
Lot: 0.27 acre
Year built: 1856
Taxes: $2,533
Plus: Charming 19th-century Colonial on one of the most iconic Main Streets in America at a very reasonable price.
Minus: Laundry appears crammed into small first-floor bathroom, and the kitchen and the upstairs bath could use some updating. It also appears to be adjacent to a fairly big intersection.
Happy Thanksgiving, everyone!