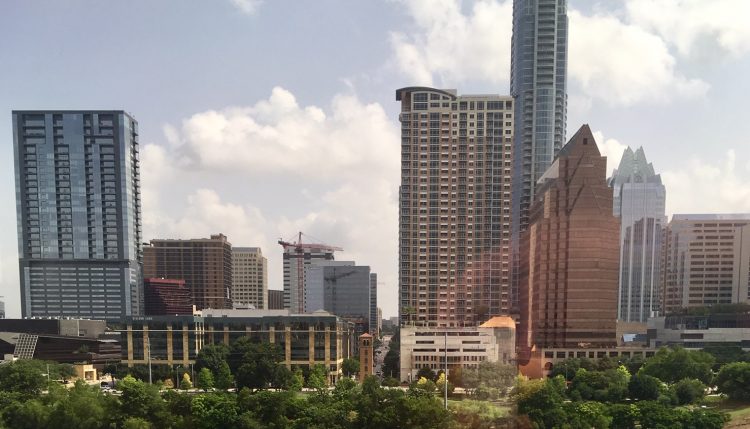 You're reading an award-winning blog!
We're just back from an amazing 9-day trip to Morocco, which I'll be sure to write about at some point (and whose traditional salons, with their custom and comfortable built-in bench seats lining every wall, will surely inspire a post of their own and maybe even a complete overhaul of our dining room).
But, mere hours before that trip began, I was down in Austin, Texas, humbly accepting a number of awards from the National Association of Real Estate Editors (NAREE) in their 69th annual journalism competition.
I'm very excited (and, to be honest, still amazed) to say that House & Hammer won the silver award for "Best Real Estate Blog" (!) and that I won a few other awards, too:
Silver Winner, Best Collection of Work by an Individual Covering Residential Real Estate: "Borderline Behavior: How Fear, Feuds, and Blunders Gave Massachusetts Towns Such Strange Shapes" and "When Romances Fail, Real Estate Gets Ugly" (Boston Globe)
Bronze Winner, Best Architecture Story: "Tax Shelters: As the Filing Deadline Looms, a Look at How Taxes Have Shaped Our Architecture" (Boston Globe)
Bronze Winner, Best Economic Analysis: "Economists Predict a Recession by 2020" (Boston Globe)
Honorable Mention, Best Magazine Story, Real Estate: "A Beginner's Guide to Buying an Old House," Boston Globe Magazine
President's Gold Award, Best Freelance Collection: This was the biggie! The judges said, "Gorey's work is impressive and wide-ranging – from economic analysis to reader service stories that give homeowners valuable and actionable advice. His deftly written and deeply reported stories most often appear in the Boston Globe. Gorey shines most with his unique angles on mundane topics, such as his story about home tax breaks and how they have shaped architectural trends over the centuries. He writes conversationally and with humor when appropriate, such as in his stories and blog posts about do-it-yourself projects in old homes – including his."
I'm super grateful to have won anything at all, much less a whole bunch of honors—I'm just continually shocked and humbled that I'm able to write for a living. That itself is insane to me, a dream come true. So thank you for reading and making that dream possible!