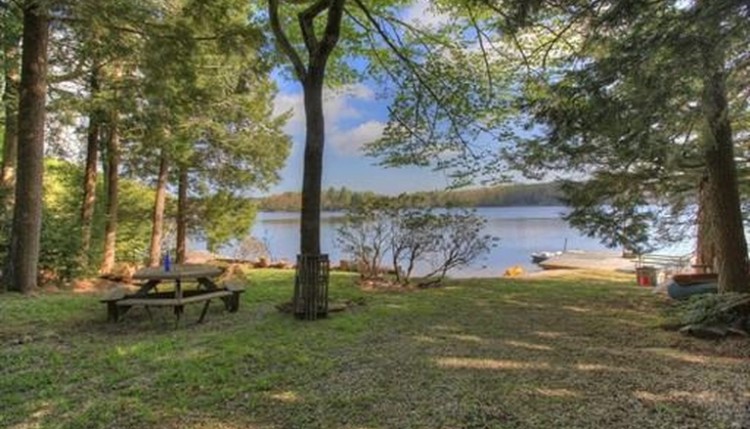 Wish Listing: Robin Hood Lake, Becket
We recently spent a few days at a rented lake house in the Berkshires, and man… it was beautiful. Serene. The good life.
The lake was big, but still manageable enough to kayak across – which is easy to do when both the kayak and the water are right there in front of you. One evening we got caught in a small rain shower — by the time we got back, we were treated to this rainbow: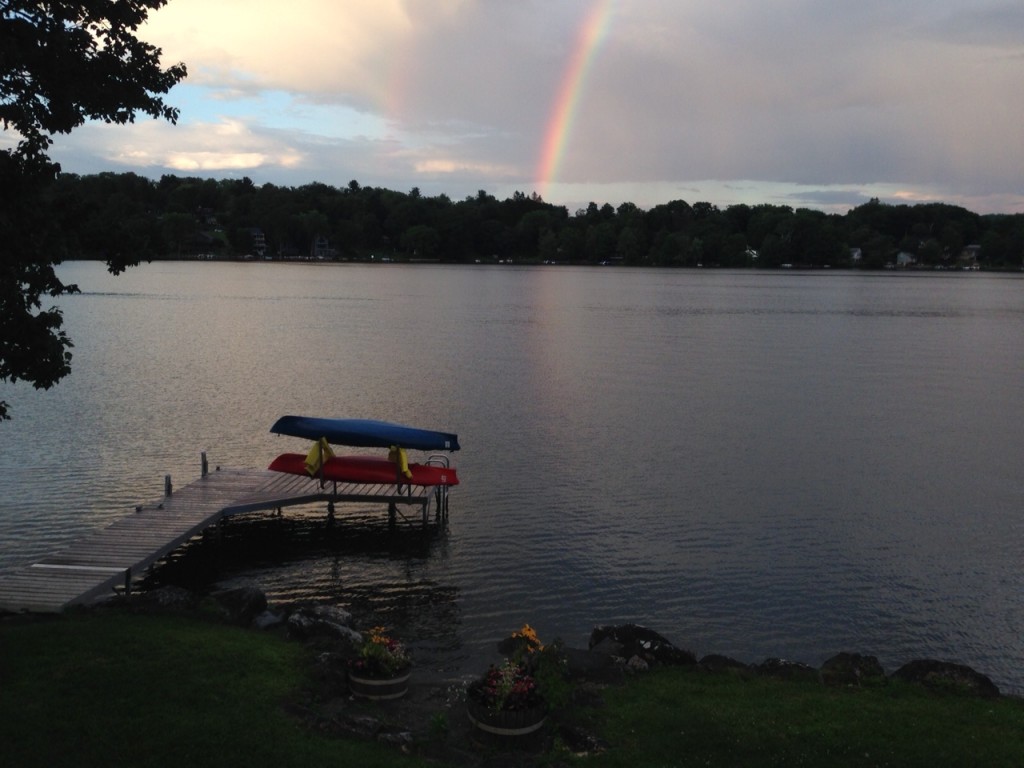 It was enough to get me daydreaming about my own Berkshires lake house, which brings us to today's Wish Listing in Becket, Mass.
This house is big enough for a large family, has a huge deck overlooking the yard and the lake beyond it, and, most importantly, has 170 feet of lake frontage on Robin Hood Lake in Becket.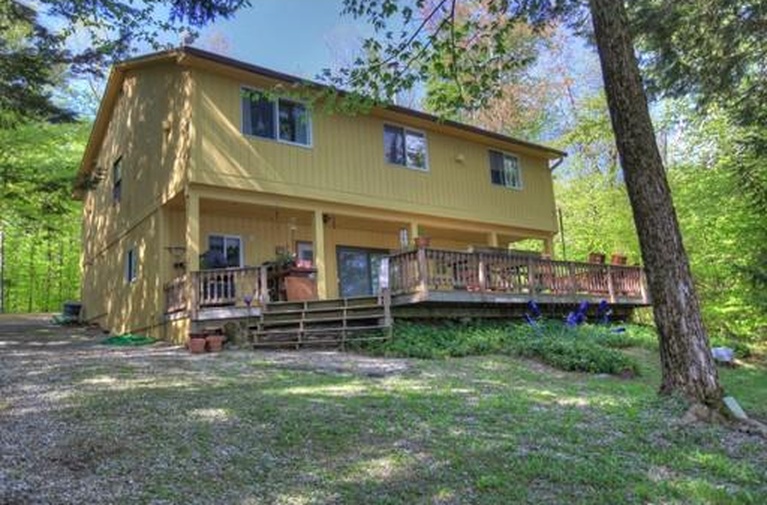 The community is known as Sherwood Forest, and the surrounding streets are all Robin Hood-inspired as well, like King Richard Drive. That's cute, but that's not why we're here, is it?
Nope. We're here for this: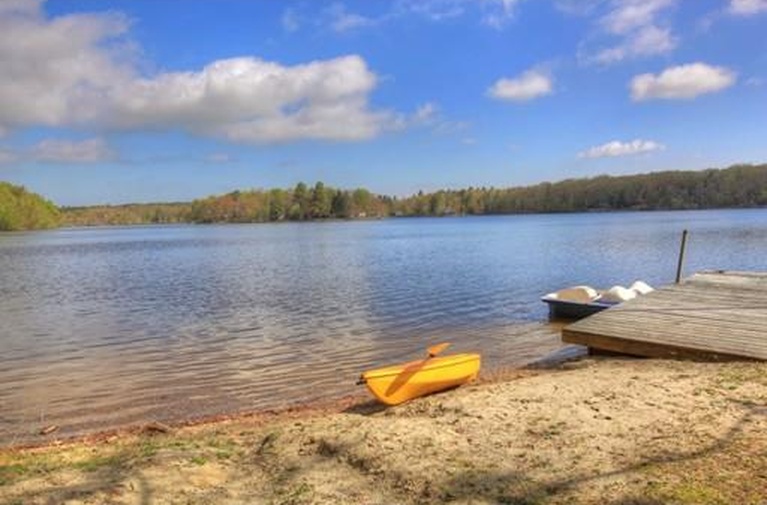 And this: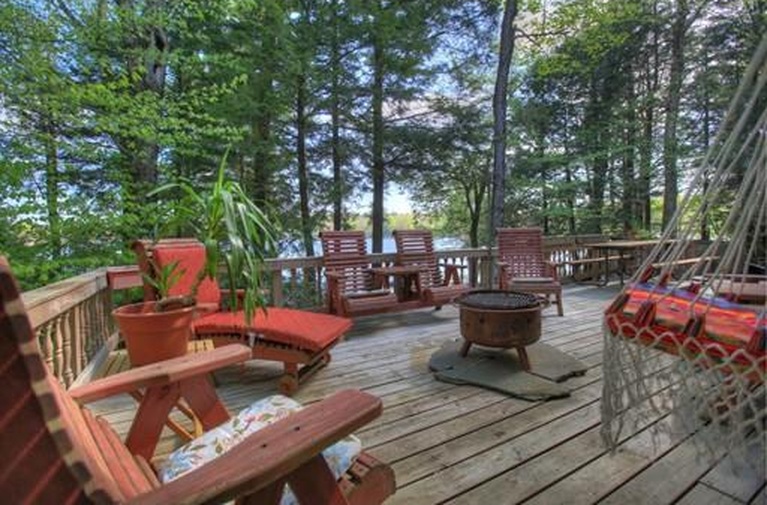 The lake is apparently a no-wake lake, which is awesome for kayaks and canoes and fishing, not so great if you're a powerboat fanatic.
The inside is, well… it's a little bit dated in spots, but it's still quite a bit nicer than plenty of lake houses I've been to.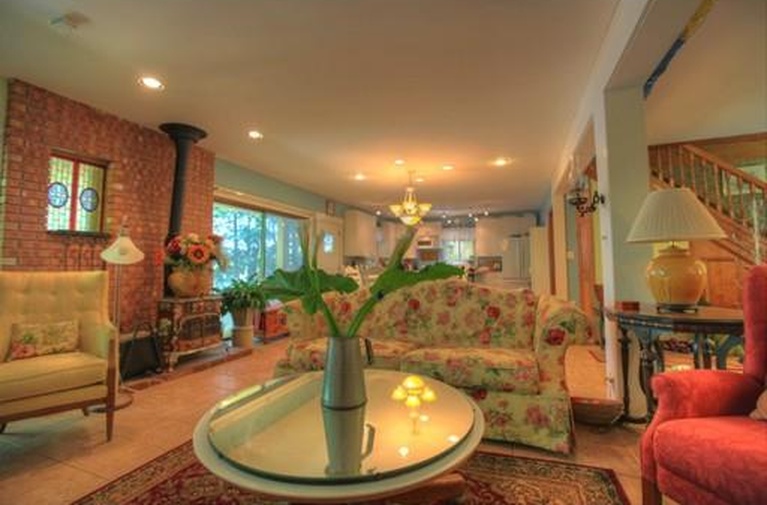 The kitchen is actually pretty nice. And also worth noting, I think, is a) the open-concept floor plan and b) the exposed brick and wood-burning stove for winter getaways.
A change of furniture and decor could bring out the best in this place in a hurry.
Key Stats
Price: $395,000
Beds: 5 bedrooms
Baths: 3 full
Size: 2,480 sq. ft.
Lot: 0.72 acre
Year built: 1975
Plus: A lakefront property in the Berkshires that's big enough for extended family is a rare find for under $500,000.
Minus: Dated interior, and there's a $202/month homeowners association fee.
Address: 33 Lady Lucille, Becket, Mass.
WalkScore: 0 (car dependent) – but what about its SwimScore?
Listing agent: L. Chapin Fisch, Brockman Real Estate
Verdict: The interior is certainly dated in spots, but there's a lot to work with here. And for a large lakefront home in the Berkshires, this seems like a pretty sweet deal.