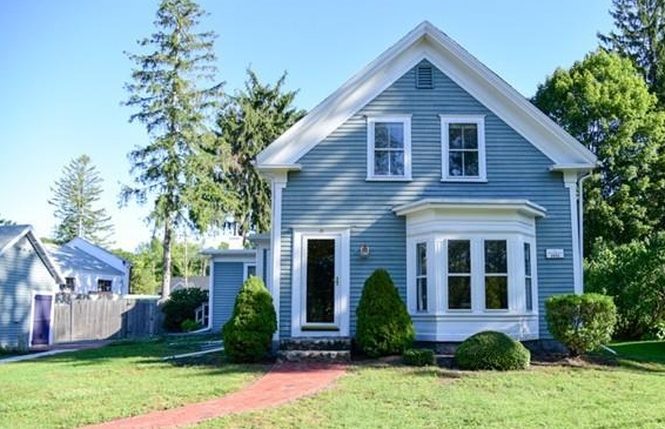 5 affordable homes for sale in good school districts
Home buyers often fall back on the notion of "good schools." It's understandable – you want to give your kids the best opportunities you can, and homes in good school districts do tend to hold or increase their value better than those in other neighborhoods.
However, I think this concept is waaaaay overblown, at least in Massachusetts. As I've written about before, we are consistently ranked the best public education system in the country. Even an average public school in Massachusetts is probably on par with an upper-tier school in, say, Indiana. (What really boggles my mind is when people pay loads of money to buy in a town with great schools, like Weston, and then pay $40,000 a year or more to send their kids to private school. Why bother with the overpriced good-school town? Just buy a nice house in Dorchester!)
Anyway, if you have your heart set on buying a home in this frothy market, and you're not a biotech CEO, you're probably going to have to make some compromises along the way.
You might need to look at fixer-uppers that are in rougher shape than you'd hoped, but that you can live in and gradually update over time.
You might need to consider looking farther out of the city than you initially wanted… maybe much farther.
You may have to give up some combination of items on your wish list, like a fireplace, or backyard, or second bathroom, or central air conditioning, or a garage. Maybe it means scaling back to a condo instead of a single family.
And, if you've been focused only on towns with top-ranked schools like Lexington or Winchester, you might have to consider school districts that score a 7 or 8 on GreatSchools.org versus a 9 or 10. But remember: In Massachusetts, those are still really, really good school systems.
Don't be afraid of the 5's and 6's, either. I say this as a parent of a kid entering Quincy public schools next fall. Quincy's not exactly known as an academic powerhouse (although Mark Zuckerberg's very smart wife, pediatrician Dr. Priscilla Chan, graduated from Quincy High School), but it's on par with other middle-class cities near Boston such as Medford and Malden.
And in many of these more average towns, there are some standout schools in certain neighborhoods. Quincy scores a 5 overall on GreatSchools, but our daughter's elementary and high schools both receive a score of 8 – better than a handful of schools in Newton even. (Not that GreatSchools is the end-all be-all, but it's one way to compare districts during your home search.)
The point is, don't be blinded by a "best-schools" mentality. If you're committed to helping your kid learn, and willing to put in some hustle to make sure they're eligible for all the opportunities your town offers, then they're probably going to do great. And they'll be better off in a good school system you can afford than a great one that bankrupts or breaks up your family due to financial pressure.
5 affordable houses for sale in good school districts around Boston
With all that said, here are five homes around Boston for sale right now that are in school districts rated 7 or higher by GreatSchools – and come in under $450,000: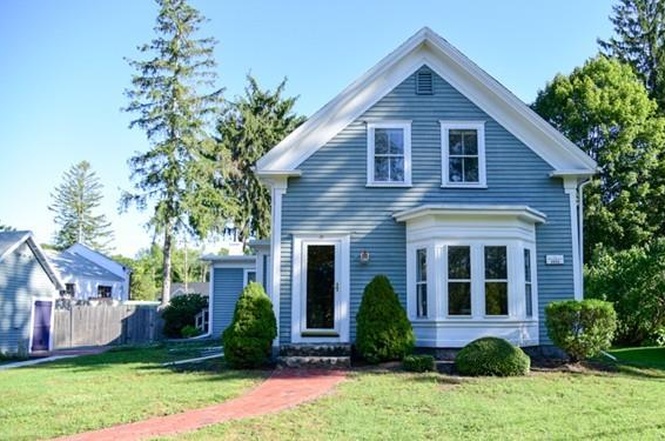 10 Dover Street, Norwell: $375,000
GreatSchools rating: 7
Bedrooms: 3
Bathrooms: 1
Square feet: 1,607
This 1850s house needs some cosmetic work to be sure, but it's kind of adorable, with a nice backyard and beautiful wide pine floors. After a few price drops, it's selling for just a little more than the owner paid for it way back in 2003. Norwell High School gets a 9 rating on GreatSchools.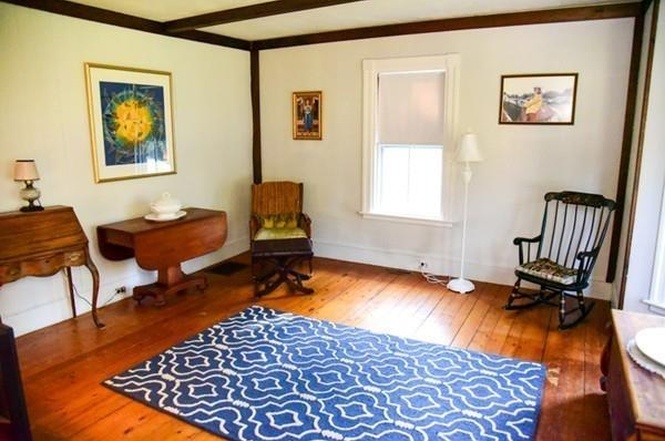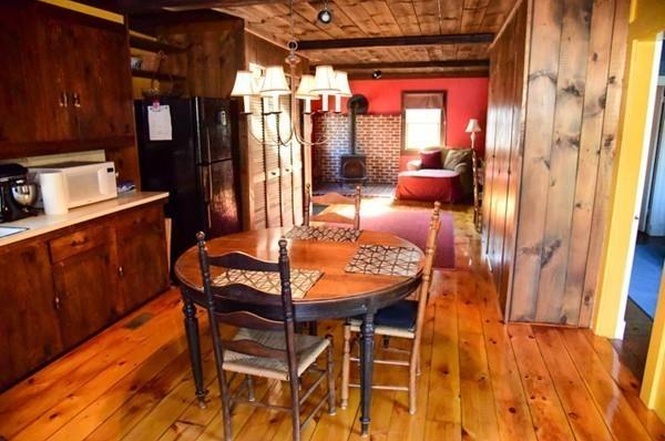 The wood paneling's a bit much, I'll admit.
---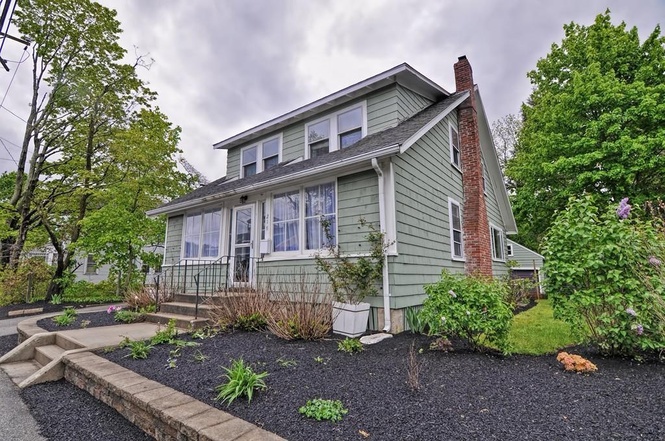 218 S. Main Street, Sharon: $389,900
GreatSchools rating: 9
Bedrooms: 3
Bathrooms: 1.5
Square feet: 1,248
It may be a bit out of the way, down near Foxborough and Mansfield, but Sharon is on the commuter rail and it's long been known for its great school system. I know a few kids who grew up here and they're pretty great fellas, for what that's worth! This little 1930 Craftsman close to the town center has a lot of charm and updates for the price – although the kitchen confuses me.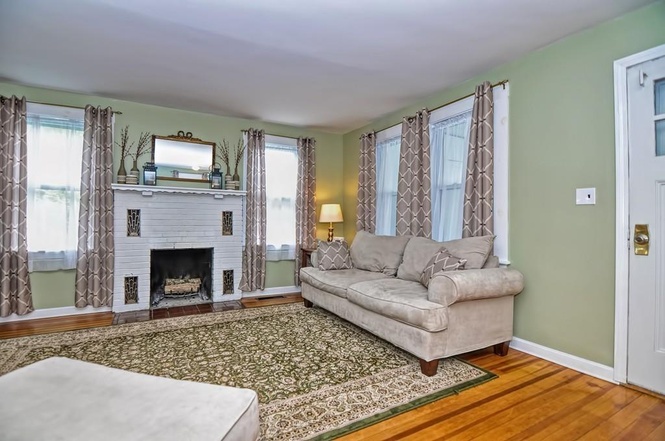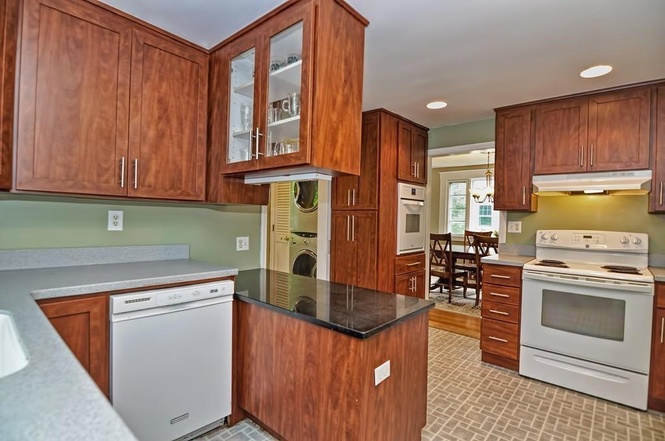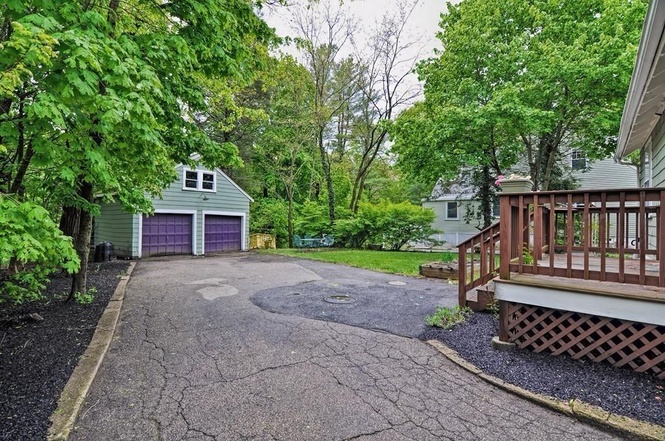 ---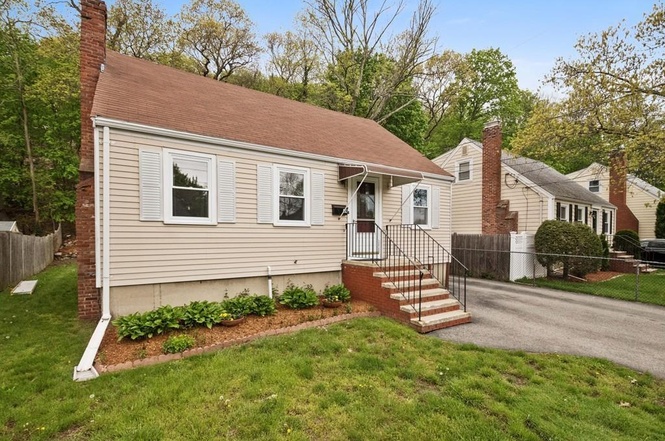 49 Brookside Road, Braintree: $419,900
GreatSchools rating: 8
Bedrooms: 3
Bathrooms: 1.5
Square feet: 1,365
Braintree can be pricey, but there's still an ample selection of starter homes, like this little Cape. The upstairs bedrooms are tucked into the eaves a bit, but that backyard patio sure looks nice. It's also close to the commuter rail and restaurants of Weymouth Landing.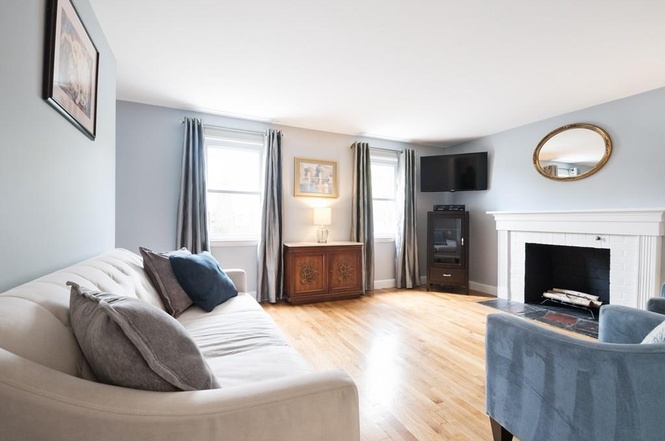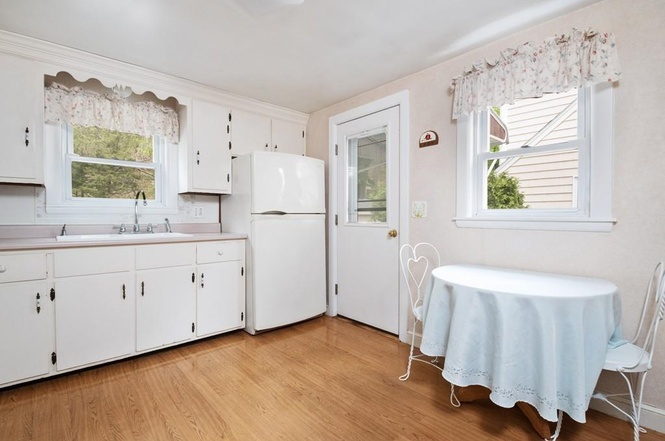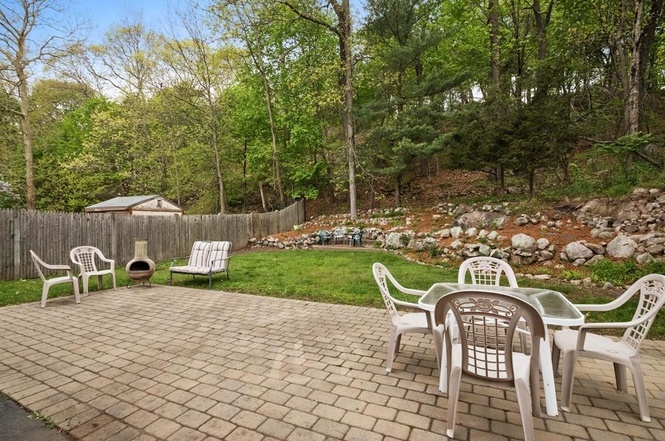 ---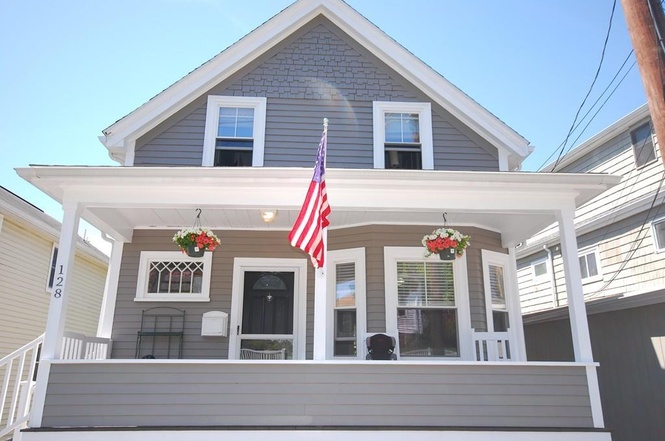 128 Redington Street, Swampscott: $350,000
GreatSchools rating: 7
Bedrooms: 3
Bathrooms: 1.5
Square feet: 1,154
This cute, free-standing 1860s house is actually a condo that splits a master insurance policy with the house next door. The rooms, including the kitchen, are pretty small — but it's nicely updated, and near the ocean, too.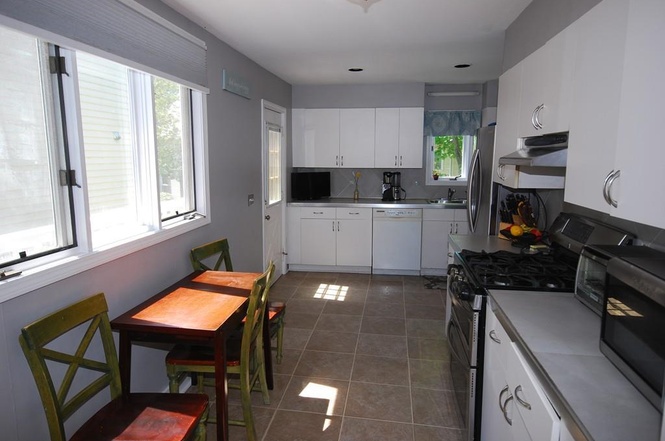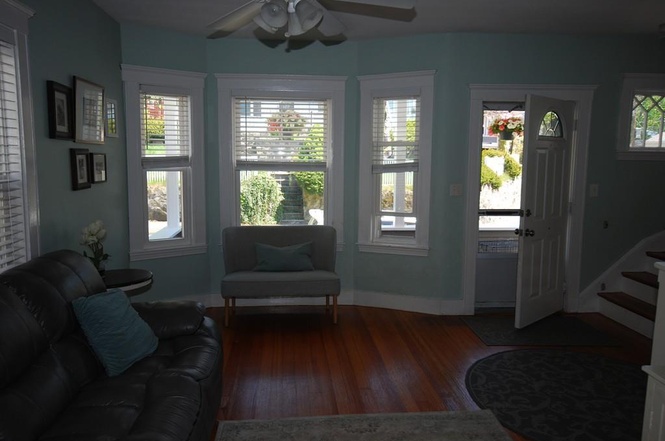 ---
12 Chapel Street, Canton: $439,000
GreatSchools rating: 7
Bedrooms: 4
Bathrooms: 2
Square feet: 2,039
This 1853 Colonial is close to Canton center and the commuter rail, and boasts some nice updates to boot. Peep that laundry area! Swoon.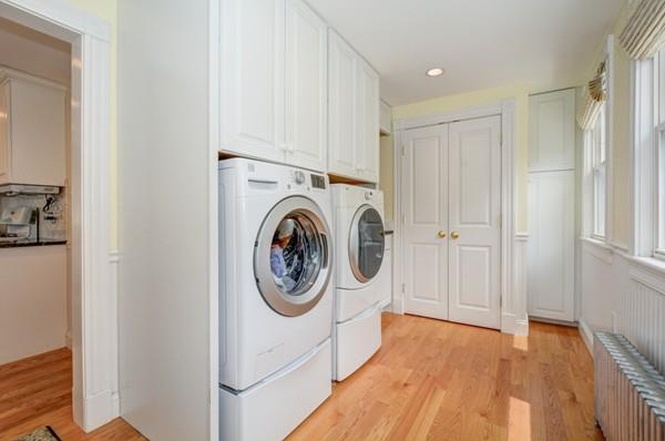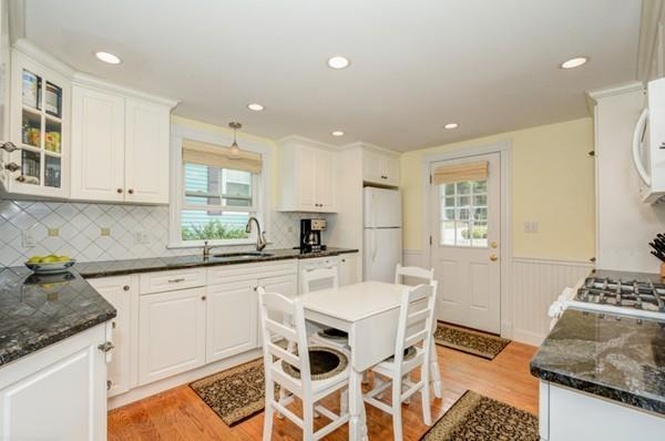 ---
Willing to expand your search to some other towns? Check out Zillow's map of Greater Boston towns and their public school district ratings – you might be overlooking some worthwhile places: