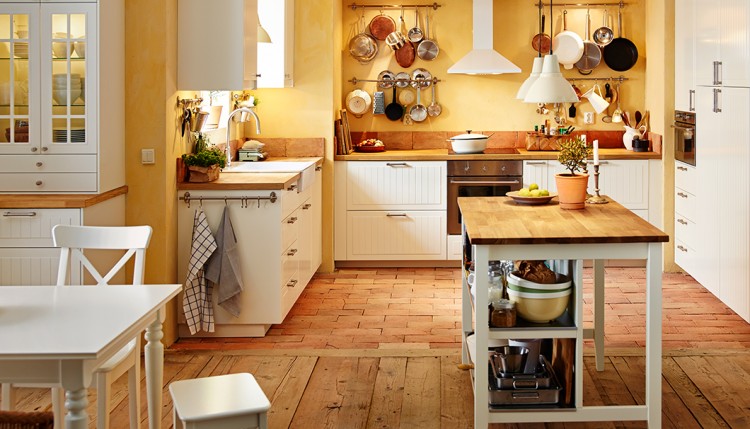 2
How much should my kitchen remodel cost?
For my latest piece in the Boston Globe, I dug into one of the great mysteries of home ownership: How much should you expect to pay for some of the most common home improvement projects, in ballpark terms? How much should a kitchen remodel cost, in general? How about a bathroom remodel? Or a new roof?
This is a question I've had to grapple with personally many times. When we bought our hulking two-family house eight years ago, it needed everything.
The first order of business was a new deck: The existing one was a small, rickety, death trap 30 feet above the backyard. Since then we've replaced the roof, both boilers, and made modest updates to the kitchens and, soon, both bathrooms. We've been replacing the 40-some-odd weight-and-pulley windows a handful at a time, year after year, as springtime tax refunds allow.
And with nearly every one of those projects, we started out completely in the dark as to what any of it should cost, or what could be considered a fair price. When you have a LOT of projects on your to-do list, a sense of price helps you prioritize. But it can be hard to find accurate, reliable estimates on what a given home improvement project should cost, and we definitely paid more than we should have a couple of times.
Now, most contractors are not trying to screw you — they want the work, and will bid based on how much it's going to cost them. But often one pro can do a job more cheaply than another — maybe they specialize in that type of project and get better wholesale pricing, or maybe they use cheaper subcontractors, or are simply willing to go a bit lower because it's a slow time of year for them. Others may bid higher than normal if they're exceptionally busy — which is more often the case these days.
There's nothing innately unfair about any of that, but you don't want to get stuck paying a lot more than you need to; it's nice to have some kind of ballpark estimate to work from. Plus, a true sense of a project's price can help first-time home buyers know which improvements they can afford to tackle right away, and which ones they'll need to shelve for a while.
We always had something on the shelf, since so many projects were urgent repairs. When your roof is raining down your wall, you have to put off the bathroom!
The way we ended up figuring out fair prices over the years was to scour Angie's List for similar jobs in our area; I describe my process in this post, and it helped me recognize a wildly inflated bid for our downstairs bathroom last summer — $25,000 for a job I knew should have been in the $10,000-$15,000 range.
Angie's List founder Angie Hicks recommends pretty much the same idea: "It's a great way to find out what other homeowners with houses similar to yours are paying for home improvement," she said of Angie's List. "The reviews tell you what the project was and a lot about how it went, so you can set expectations on price… dive into the reviews and pay special attention to those that talk about projects like the one you'll do. You'll see cost information there. Use it when talking with contractors and when you're getting and evaluating bids."
Estimated costs of popular remodeling projects
To research the Globe article, I asked several well-rated Boston-area contractors for their best cost estimates, and analyzed price data from hundreds of local Angie's List reviews. Here are the average price ranges for the seven popular home improvement projects I researched.
| | | | | |
| --- | --- | --- | --- | --- |
| Project | Angie's List Average (Metro Boston) | Breffni Construction (Quincy) | Veglia Remodeling (Lynnfield) | Custom Contracting (Arlington) |
| Kitchen Remodel | $25,000 – $40,000 | $20,000 – $25,000 | $70,000 | $35,000 – $80,000 |
| Bathroom Remodel | $13,500 – $15,000 | $15,000 – $20,000 | $22,000 – $24,000 | $20,000 – $35,000 |
| New Roof | $9,000 – $12,000 | $9,000 – $12,000 | N/A | $8,000 – $13,000 |
| New Deck | $10,000 – $12,000 | $12,000 – $15,000 | N/A | $15,000 – $25,000 |
| Finished Basement | $30,000 – $40,000 | $17,000 – $25,000 | N/A | $20,000 – $60,000 |
| Vinyl Replacement Windows | $425-$550 each | $550-$650 each | N/A | $400-$600 each |
| Vinyl Siding | $17,000 – $19,500 | N/A | N/A | N/A |
How to estimate contractor prices
In addition to these whole-project price estimates, I've found a few general rules that work pretty well when I'm trying to estimate what a portion of a project ought to cost — say, if you need to bring in a plumber or electrician as part of a DIY remodel, for example. Here's how I do it:
For relatively unskilled labor (demolition, painting, roofing), budget $25/hour per worker, and assume they can do everything twice as fast as you can. So to have two guys come in and rip out all the cabinets and gut your kitchen might take them only four hours — that's only $200, amazingly, when it would take you and a friend all day.
For skilled tradespeople (plumbers, electricians), estimate $65-$100/hour, and usually it's a two-hour minimum for a service call. (I've paid $130 for a plumber to spend 90 seconds clearing a clogged toilet. But, I had worked on it for two hours already, so it was worth it. He had the right tool. Which I promptly bought!) Likewise, it only takes an electrician an hour to install a ceiling fan, but he'll usually charge you the two-hour minimum — so get two or more installed at a time.
Finally, you need to add in the cost of materials — you can look this up online to some degree. With something like a roof, that's most of the cost — shingles are pretty expensive — but sometimes they can get a contractor's discount or wholesale pricing, so you may not see the same prices. Doing it yourself may not even save you that much money in some cases.
Bonus footage
Finally, here are some outtakes and other tidbits that didn't make it into the article, for lack of space:
Additions, Boston, and the economy
All the contractors I talked to said they were getting more and more calls this year about full-scale additions — the big, six-figure granddaddies of all remodeling jobs. They were universally optimistic about the economy this year, which should be welcome news to everyone.
"I can definitely see a trend in bigger renovations," said Margin Egan of Breffni Construction. "People are definitely spending again!"
Bill Farnsworth said most contractors he knows are booked months in advance, and have been ever since last winter's devastating snowfall.
"Every contractor I talked to last year was booked up for months with work from the winter," he said. "There are some contractors, like local guys around here, that are not even going to see houses for three or four months for new work… It's hard for people, as we get into the season, if they're not securing contractors now for a summer project, then they're going to have trouble finding them, at least finding the good ones."
With some of the nation's highest home values, Bostonians feel comfortable pouring money into their prized investments. Boston-area homeowners spent an average of $4,900 on home improvements in 2013, second only to Washington, D.C., according to Harvard's Joint Center on Housing Research.
Either that, or they just can't afford to move. About a third of U.S. homeowners would rather move to another home than remodel their current home, according to the National Association of Realtors' Remodeling Impact Report. But Boston-area homeowners may be forced to "love the one they're with," given the short supply and high prices of homes in the area.
Do contractors charge more in wealthy towns?
You'll notice that the contractors in wealthier towns gave higher estimates, and I think that's largely because people in those towns tend to choose fancier finishes and nicer appliances, and have bigger homes to begin with (many jobs are priced by the square foot).
But there's also the chance that people in those towns just get charged more because they're prepared to pay more. That was actually the original thrust of the article, but it was too difficult to prove, as much as everyone suspects it.
As I was poring through Angie's List reviews, however, I came across this comment, which suggests the idea to be true. It's from a guy who happily paid about $8,000 for a new roof after receiving quotes three times higher: "I live in a wealthy town and therefore typically receive enormously inflated quotes from contractors. I had quotes as preposterously high as $24,000 for a new roof. [This contractor] gave us a fair price, saw the job through and made sure it was done right. Roof looks great."
Modest upgrades yield the best return on investment
When it comes to home improvement, I always say you get a lot more bang for your buck bringing something from crappy to good than from good to luxurious.
So when you hear that remodeling a kitchen brings a $2 return on every dollar spent in terms of resale value, make sure you realize that's for an average upgrade, not an over-the-top luxury kitchen with a $40,000 range (they really do make those). If you pour $100,000 into the kitchen of a $300,000 house, DO NOT expect to recoup your investment.
What's the ROI on new siding? 
While the national surveys say new exterior siding is one of the best investments for resale value — it kicks up curb appeal in a hurry — Realtor Jim McGue said around here it pays off at a one-to-one ratio at best. It's not that people don't love the look of new siding — they do. It's just that, in an area full of hundred-year-old homes, new siding could be hiding dirty secrets.
"With siding you have to be careful," he said, "because of the color, and what's being covered up… who knows if there's wood rot or something else underneath it. If a home inspector alludes to that, it's just a little bit of a pearl that puts the doubt in buyers' minds."  If you do put new siding on your home, McGue recommends taking photographs of the house before and during the installation to show potential buyers what's underneath it.
'This isn't Houston'
Remodeling a master bathroom tends to cost about 60% more than an ordinary bathroom, according to national Angie's List data, but that trend wasn't evident in Boston-area reviews. Despite the higher cost of labor and materials, some improvements could actually cost less in Boston — perhaps because our homes are 170 square feet smaller than the national average. With many jobs priced by the square foot, size matters — and most people aren't installing expensive walk-in showers or double vanities in a 5' x 6' bathroom.
McGue said he chuckles when buyers tell him they want a house with double sinks in a densely developed city like Quincy. "It's all the HGTV," he quipped. "This isn't Houston for God's sake!"
What buyers really want in the Boston area, McGue said, isn't double sinks – two bathrooms will do. "If you can get a house with two bathrooms and hardwood floors, people like that," he said.
Do it yourself, but know what you're doing
I'm of course a big fan of doing at least some of the work yourself, and the contractors I spoke to said plenty of people try to save a bit of money that way — with varying results.
"I usually tell people that the beginning and end of the project is where you can save if you have the ability," said Bill Farnsworth of Custom Contracting. "As a GC we like a clean start and finish, so we don't really like someone bringing their electrician brother into the middle of a project as that can really disrupt the flow if they're not managed properly by the owner. But painting, for sure, demolition, some will do trim work."
Farnsworth said you're unlikely to save as much as you think by being your own contractor, though. "If they're doing the stuff on their own they will save a good amount. If they're hiring people directly, then they're still paying out just as much as they would if they went through their contractor. GCs usually get better pricing from their tradespeople due to the relationship, so people are not saving as much as they think by hiring directly."
Hicks was all for DIY, if you know what you're doing. "If you're handy, you may be able to take on some home improvement jobs yourself. Before you do, ask yourself if you have the time, tools, and talent to do it," she said. "If you don't, you're likely going to save stress and potentially money by hiring a pro. Lots of pros tell us they get a lot of business by being called in to fix a DIY job gone wrong."